Thank you to everyone who entered and supported my anniversary giveaways both this week and last week. And, of course, a massive thank you to everyone who supported my four-year anniversary month in general – whether with likes, comments, shout-outs or shares across social media, I really appreciated it. <3 I hope you had as much fun with it all as I did!
But this is all about the winners – all chosen at random – so here goes…
THE GIVEAWAY WINNERS
ANNIVERSARY BUNDLE WINNER
The winner of the anniversary bundle and signed A3 poster of your choice is: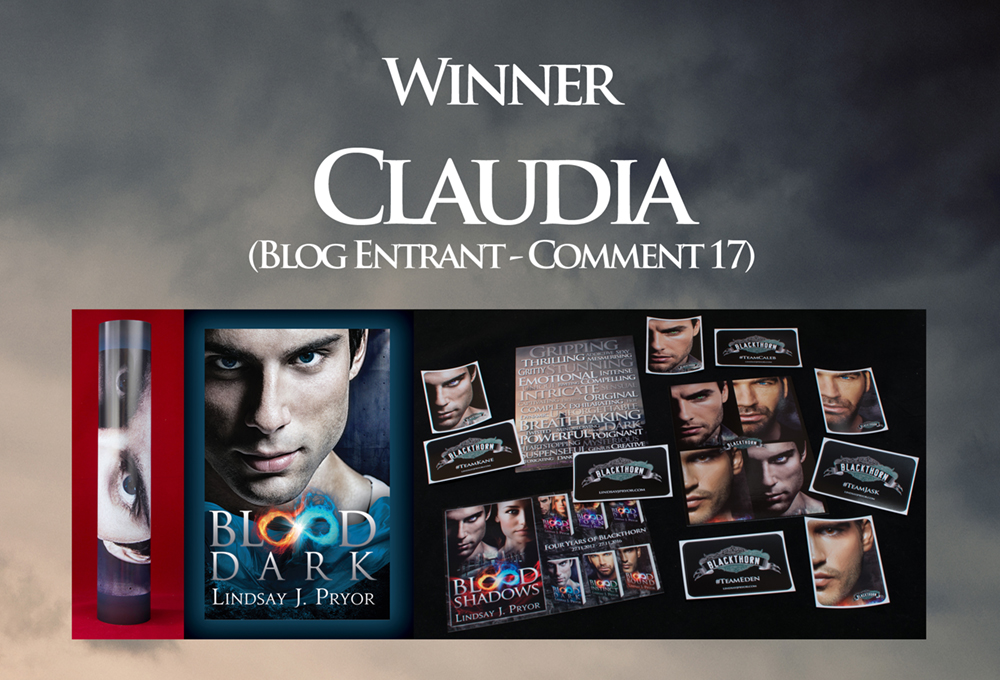 Claudia, please email me with your address and include which book cover you would like. 🙂
MY BOOKWORM BLOGGER WINNER
My Bookworm Blogger has also announced the winner of the signed paperback of Blood Bound and postcard as:
Linda Brandt
Linda, please email me with your address and I'll get your prizes on their way to you!
FACEBOOK FLASH GIVEAWAY WINNERS
There were also a number of winners of the flash giveaways on my Facebook page last week. If you haven't done so already, please feel free to either email me or message me via my page to claim your prizes:
Mor Rosenberg
Linda Tudhope
Tracy Gallacher
Kara Lee Lovell Johnson
Sarajane Cotton
Jennifer Dyer
Sharon Goodley
Natasha Manuel
Suzanne Millan
Dawn Higgins
Julia Whitehouse
Veronica Morgan
Huge congrats to all of the winners! Thanks again for your support, and have a brilliant a weekend! <3